Steve Cox
Special Education
 My name is Steve Cox and I've been the Special Education Teacher at Betsie Valley since 1995. My high school alma mater is Caledonia, just southeast of Grand Rapids. Upon graduating Caledonia I played football for Grand Rapids Junior College. I then attended South Carolina State College for a year before heading back to Michigan. Following a desire to go into education I set my sights on completing my undergrad work at Central Michigan University, "Go, Fire Up Chips". In the winter of 1994 after earning my Bachelors Degree in Special Education with a minor in Psychology I worked briefly for Cadillac and McBain Public schools. In the fall of 1995 I was fortunate to be hired into the Benzie County Central School district. Having enjoyed my time at CMU, I went back and received my Master's Degree in Special Education in 2002.
Throughout my educational career and volunteering for Michigan Special Olympic at CMU I met and married my wife. She too is a teacher and we share a great desire to assist and provide kids with opportunities and experiences through our classroom. Teaching kids while raising our own child really has shown us how important experiences are to young people.
Our small family spends a tremendous amount of time hanging out with our extended families, aunts, uncles and cousins throughout the state of Michigan. We enjoy all outdoor activities Northern Michigan has to offer from beaching, boating, golfing to sledding, skiing, snowboarding and everything in between. Our greatest times together are volunteering for winter and summer Michigan Special Olympics, and  traveling to warm sunny Caribbean and Central American destinations.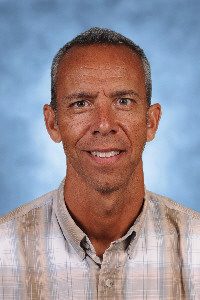 Resources
website or other links