Benzie County Central Schools
Board Meeting Agenda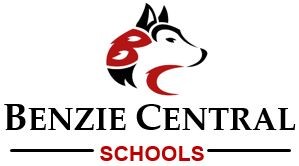 __________________________________________________________________________________________________________________________________________________________
6-29-2021 Special – Budget Hearing – (Agenda Coming Soon)

Notice of Special School Board Meeting
Please note that the regularly scheduled June 21, 2021 Budget Hearing has been cancelled.
It is now being held on Tuesday, June 29, 2021 at 7:00 PM
A Public Hearing will take place prior to the meeting beginning at 6:30 PM.
In the event that no one is in attendance at 6:30 PM for the Public Hearing, the Board of Education will move directly to the Budget Hearing.
Benzie County Central Schools – Notice of Public Hearing on Proposed 2021/2022 Budget
Call in information is below
‪
(US) +1 470-485-8679‬ PIN: ‪620 134 485‬#
MDHHS has amended its order to now allow for in-person board meetings that are exempt from the 25 person capacity limit.  Updates can be found here.  It is recommended that if we are holding an in-person board meeting, we not allow virtual public comment but only allow those in attendance to comment.  ( If a school board is not conducting a virtual meeting in whole or in part under OMA, MASB recommends that the board limit public comment to individuals who are attending the meeting in person.)
Disability Statement:  If any person with disabilities requires accommodations related to the meeting, please contact Catina Crossman at crossmanc@benzieschools.net or call our main Central Business Office at(231) 882-9653.
Please contact Catina in the Central Business Office with any questions.
……………………………………
  Executive Assistant to the Superintendent

Board of Education Administrative Assistant
Director of Communications | Social Media
Talent Management Assistant
Pupil Accounting Specialist
Data Management | State Reporting
Benzie Central Alumni Committee
P 231-882-9653 Ext. 2001 | F
882-9121