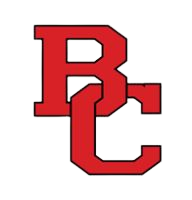 Superintendent Erfourth Communication
Benzie County Central Schools – Safety & Security is Priority
North Ed-Regional School Safety
The mission of the Benzie County Central School community is to provide a safe learning environment that motivates all students to reach their highest potential by providing the necessary skills to become life long learners and leaders in a changing society.
We believe each child can learn and achieve to their highest potential

We believe the school must be a positive, safe, and comfortable learning environment

We believe the school must inspire self-confidence, self-motivation, and self-discipline in all students

We believe a child's education is positively influenced by parental and community involvement

We believe our students will become responsible community members

Resources/Coronavirus Information (COVID-19)
Why Benzie Central Schools?

Benzie County Central Schools is a premier school district located in beautiful Northwestern Lower Michigan offering world class programs.  For more information, please contact 231-882-9653.
♦️

"Beating the Odds" District


♦️

Mackinaw Center CAP Recognized


♦️

US News and World Report Silver Medal Winner


♦️

College Board AP Honor Roll
GO HUSKIES!