Administration
Mission Statement
The mission of the Benzie County Central School community is to provide a safe learning environment that motivates all students to reach their highest potential by providing the necessary skills to become life long learners and leaders in a changing society.
We believe each child can learn and achieve to their highest potential

We believe the school must be a positive, safe, and comfortable learning environment

We believe the school must inspire self-confidence, self-motivation, and self-discipline in all students

We believe a child's education is positively influenced by parental and community involvement

We believe our students will become responsible community members
Amiee Erfourth

Superintendent
Amiee Erfourth has served Benzie Central Schools for the last 20 years.  She began her career as a first grade teacher at Betsie Valley Elementary and worked in that position for 14 years.  The last 6 years have been spent as principal of Betsie Valley Elementary.  Amiee received her Bachelor's of Science degree in elementary education from Central Michigan University and completed her Master's of Arts degree in Administration from Central Michigan as well.
Amiee and her husband, Dan, have 3 children.  Their oldest son, Evan, just started his first year at Michigan Technological University.  Their son, Aidan, is in high school at Benzie Central and their daughter, Ava, is a 6th grader at Benzie Central Middle School.
Mrs. Erfourth is excited to continue to lead the Benzie County Central School District.   Go Huskies!
Catina M. Crossman
Executive Assistant to the Superintendent

Board of Education Administrative Assistant
Talent Management Administrative Assistant
Director of Communications | Social Media
Pupil Accounting Specialist
Data Management | State Reporting
Benzie Central Alumni Committee
Catina Crossman grew up in Benzie County and is a former 1992 graduate of Benzie Central High School. Catina graduated from Central Michigan University in 1996 with a Bachelor's degree in Science; double majoring in Sociology and Criminal Justice and minoring in Women's Studies/Social Work.  In her spare time, Catina enjoys reading, writing, kayaking, boating, and volunteering.
Catina married Todd Crossman in 1996, also a former Benzie Central graduate, and together they reside in Honor.  They have two children,  Allison (a 2020 Pandemic graduate of the University of North Carolina Greensboro) and Joseph, (Northwestern Michigan College).  Together, they are local business owners.
In  February 2023, they welcomed their first grandchild, Hadley.
Within the district, Catina has been a substitute teacher, the middle school administrative assistant, and is pleased to be a part of the administration.
There is only one way to go, and it has always been the red and white!
GO HUSKIES!
Justin Weston

Director of Finance
Payroll Department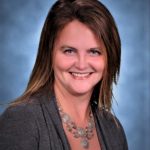 Email Catina
Contact Catina
231-882-9653 Ext. 2001





Contact Justin
231-882-9653 Ext. 2004
westonj@benzieschools.net
Danielle Banasiak

Accounts Payable
Employee Benefits Clerk
Payroll Clerk