Administration
Mission Statement
The mission of the Benzie County Central School community is to provide a safe learning environment that motivates all students to reach their highest potential by providing the necessary skills to become life long learners and leaders in a changing society.
We believe each child can learn and achieve to their highest potential

We believe the school must be a positive, safe, and comfortable learning environment

We believe the school must inspire self-confidence, self-motivation, and self-discipline in all students

We believe a child's education is positively influenced by parental and community involvement

We believe our students will become responsible community members
Matthew P. Olson

Superintendent
Matt began as the superintendent of Benzie Central Schools in July of 2016, moving with his family to the area from his hometown of Flushing, MI.  He comes with previous experience as a science teacher, assistant principal/athletic director, principal, and most recently as the director of innovative programs in the Lapeer Community Schools.  Matt holds a bachelors degree in Biology from the University of Michigan-Flint alongside a Masters degree in K-12 Administration from Michigan State University and an Ed. Specialists degree in Educational Leadership from Oakland University.  He resides in Benzonia with his wife and three children, all of whom attend Benzie Schools.
Catina M. Crossman
Executive Assistant to the Superintendent

Director of Communications
Pupil Accounting Specialist
Data Management | State Reporting
Benzie Central Alumni Committee
Catina Crossman grew up in Benzie County and is a former 1992 graduate of Benzie Central High School. Catina graduated from Central Michigan University in 1996 with a Bachelor's degree in Science; double majoring in Sociology and Criminal Justice and minoring in Women's Studies/Social Work.  In her spare time, Catina enjoys reading, writing, kayaking, boating, and volunteering.
Catina married Todd Crossman in 1996, also a former Benzie Central graduate, and together they reside in Honor.  They have two children,  Allison (a Senior at the University of North Carolina Greensboro) and Joseph, (a Sophomore at Northwestern Michigan College).  Together, they are local business owners.
Within the district, Catina has been a substitute teacher, the middle school administrative assistant, and is now pleased to be a part of the administration.
GO HUSKIES!
Michele Murray

Director of Finance
Michele became our Director of Finance in August of 2016.  She brings experience in school finance and accounting through recent work in both the TBAISD and the Traverse City Area Public Schools.  In addition, Michele also has classroom experience as a secondary French teacher in the State of Illinois.  She holds a degree in accounting from Ferris State University as well as a Bachelor's degree in French and Psychology from Illinois College.  She resides in Traverse City with her husband.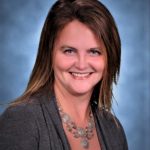 Email Catina
Contact Catina
231.882.9653 Ext. 2001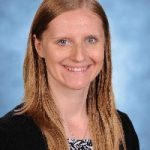 Jennifer Mitchell

Accounts Payable