Interim Elementary Counselor
Counseling Support 
My name is Barbara Powell and I celebrate my 25th year as guidance counselor for the Benzie Central School District.  I have worked primarily in the middle and high school with grades 6-9 but also present the puberty program for all the 5th grade girls and have spent time at Crystal Lake Elementary.  Each day is new experience especially as technology and social media continue to change and affect our students and they way we provide support for them.
Prior to counseling, I taught grades kindergarten through 8th grade in Michigan, Virginia and New York and now am a Trauma and Loss School Specialist as well as a Licensed Professional Counselor.  I have two sons and enjoy spending time outdoors on the beach, boating, biking, skiing, skiing or just being outside.   Spending quality time with friends and family  is important to me and I feel blessed to live in northern Michigan and take advantage of enjoying the beautiful surroundings here.
 It is a pleasure to assist students as they navigate the transitions while moving from elementary through middle and onto high school. I am so fortunate to have chosen a career that allows me to do something I love: that is work with our youth and families to help them find success and enjoyment in the process of education. Please call anytime, or email, if there is any way that I can lend support to you family.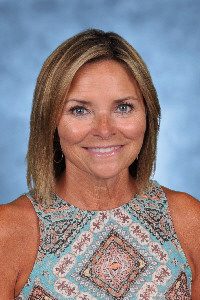 Resources
website or other links
powellb@benzieschools.net