Dean of Students
Mr. Judge graduated high school from Detroit Catholic Central and attended Miami-Dade Community College in Miami, Florida. He then studied Physical Education and Health Science at Michigan State University.
He began his career teaching physical education and coaching baseball at Holt High School in 1988. After working with Holt High School, Mr. Judge gained experience as a teacher, mentor, and coach at the following educational institutions: Detroit Catholic Central, Henry Ford Community College, Michigan State University, Manistee High School, and Bear Lake High School.
Mr. Judge became a Benzie Central Husky in 2005 and began coaching varsity baseball. He also served as the Director of Students from 2007 to 2010. Currently, he is the Dean of Students at Benzie Central MS/HS.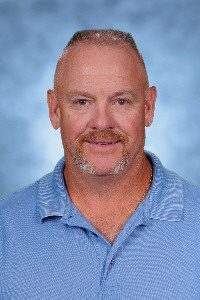 Resources
"I look forward to advocating the importance of education in order to help others create some of life's greatest opportunities."